The Cary Company was founded in 1895 by George B. Cary and began operations in Chicago as a linseed cake and meal exporter. The company operated successfully for two decades until World War I necessitated switching to a domestic business.
Thereupon, the company became a manufacturer's agent to distribute raw materials to the paint industry, at which time George Cary's son, Robert, entered the business.
The five decades that followed bought steady progress and growth for The Cary Company and were marked at intervals by the acquisition of additional, carefully chosen product lines. Grandson William A. Cary joined the business in 1946. William G. Cary, a great grandson, joined the company in 1970 and is now a Board Member. He represents the fourth generation of Carys.
T.J. Tyrrell, President; Nick Sperka, National Sales Director; and Carolyn Sperka, Executive Vice President, make up an integral part of Cary's management team.
Today, The Cary Company is proud to represent an unparalleled list of distinguished suppliers and recognized leaders in their respective fields which serve myriad industries such as paint and coatings, apiary, asphalt, automotive, brewery, building, chemical, electronics, food, foundries, graphic arts, oil and grease, paper, plastics, personal care, pharmaceuticals, putty, caulks, sealants, rubber, detergents and wallpaper.
Cary's Memberships
2018 saw the acquisition of Gurman Container & Supply Corporation, which grew our footprint in the rigid packaging industry.
In 2019 we acquired Three Rivers Packaging, Inc. to strengthen our drum and tote offering. Through these additions, The Cary Company has expanded both sales territory and product lines to meet the demands of our growing customer base.
In March of 2021, The Cary Company divested its raw materials and specialty chemicals distribution business as part of a strategic restructuring to focus greater on containers and packaging. The raw materials and specialty chemicals business unit was sold to Maroon Group LLC, owned by Barentz International. We now provide Maroon Group LLX with our reputable warehousing and logistics services.
March 2021 brought the acquisition of Quality Container, LLC, a Salt Lake City-based distributor specializing in drums, pails, cans and bottles. In October 2021, we acquired Containers Unlimited, a California-based industrial container distributor and reconditioner specializing in drums, pails, cans, bottles and intermediate bulk containers (IBCs) that is based in Hayward, California. These acquisitions enhance The Cary Company's position as a leading provider of drums, IBCs and industrial packaging and expands our geographical presence in the Intermountain and West Coast regions.
In March 2023, we opened our ninth warehouse located in Charlotte, North Carolina marking our second East Coast facility which will further bolster our robust presence and provide enhanced trucking and distribution services in the region.
Who Is The Cary Company?
The Cary Company is an industry leader specializing in containers and packaging, spill control products and filtration solutions. We serve countless industries including food and beverage, environmental services, beauty, construction, and many more.
We consider ourselves as a team of professionals serving professionals. We strive to provide a wide range of containers, warehouse supplies and more at competitive prices. We also offer custom design services and product sourcing to guarantee that your unique product has a container to match.
Growth - Having a Positive outlook with an open mind for potential changes to benefit the business and employees, while being driven to improve and grow both as an individual and as an organization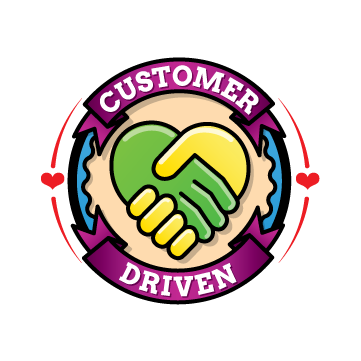 Customer Driven - Providing professional service focused on ease of doing business and first in class user experience both online and person to person.
Positivity - We find the good by maintaining optimism and accountability. We are constantly working to replace blame and excuses with solutions and celebrating strengths. Any problem can be solved.
Spirited Work Ethic - Being focused with a desire to learn and expand knowledge of the industry and our customers, while stepping up to help areas of need.
In This Together - we respect each other's needs for life balance while being supportive, committed and present.
Prioritizing Positivity, Lateral Service & Work-Life Balance
The Cary Company looks after not only its employees and customers but the surrounding community as well. Helping others is at the core of our business and we strive to lend a helping hand every day. We have two in-company organizations, Cary Cares and the Culture Committee, who aim to spread goodwill and positivity both inside and outside the office.
Through Cary Cares, The Cary Company dedicates each month to support a different charity by raising awareness and donating to their cause. Employees can wear blue jeans on Friday for a small donation that goes toward that month's philanthropy - the best part about casual Fridays is knowing you're helping those in need!
Our biggest fundraising efforts happen in October for Breast Cancer Awareness Month. Throughout October, the Cary Cares Committee organizes weekly events to help raise money and bring awareness for this amazing cause. Past activities include a bake sale, pumpkin decorating, s'mores, raffle baskets, and hot apple cider and donuts.
Each month, we include a social media shout-out to these organizations. Cary Cares has supported a variety of charities, some including:
The Alzheimer's Association

American Heart Association

St. Jude's Children's Research Hospital

Lurie Children's Hospital

Michael J. Fox Foundation

American Liver Foundation
ALS Association

Turning Pointe Autism Foundation

American Cancer Society

Epilepsy Foundation

Crohn's & Colitis Foundation

The National Kidney Foundation
From clothing drives, to Christmas giving trees, to food drives, Cary Cares unifies the company through activities and events to help those in need.
The Culture Committee
The Culture Committee aspires to create a positive work environment at The Cary Company for all employees, to unify Cary employees around a shared sense of purpose, and to enable each employee to pursue the opportunities they find most fulfilling. Recognizing the diversity of interests and abilities within the Cary staff, the efforts of the Culture Committee are dually intended to expand existing opportunities for professional development and enhance the size and scope of initiatives that foster a positive company culture.
The Culture Committee organizes fun events like our annual Halloween festivities that include trick-or-treating for employees' children as well as our Employee of the Month award that allows coworkers to show their appreciation for each other and boost company morale. The Culture Committee strives to make The Cary Company an enjoyable place to work.
Between these organizations and the overall efforts of our employees, The Cary Company has grown into an active participant in the local community as well as an openly philanthropic organization. We are proud to serve both local and far-reaching communities through a corporate culture that prioritizes positivity, lateral service, and work-life balance.
Services
Interested in Joining Our Team?
The Cary Company has a fun, upbeat culture, comfortable work-life balance, and a supportive team environment. Enjoy working at a steady pace, and with knowledgeable co-workers who together create a customer-centric and professional team.